Here are some interesting things we saw in Vegas. I grouped them into collages for easier viewing. (Click on any of the images to enlarge.)
We saw some beautiful sights and famous landmarks:
Some beautiful and yummy food:
(Check out those gourmet apples!)
And many more interesting things: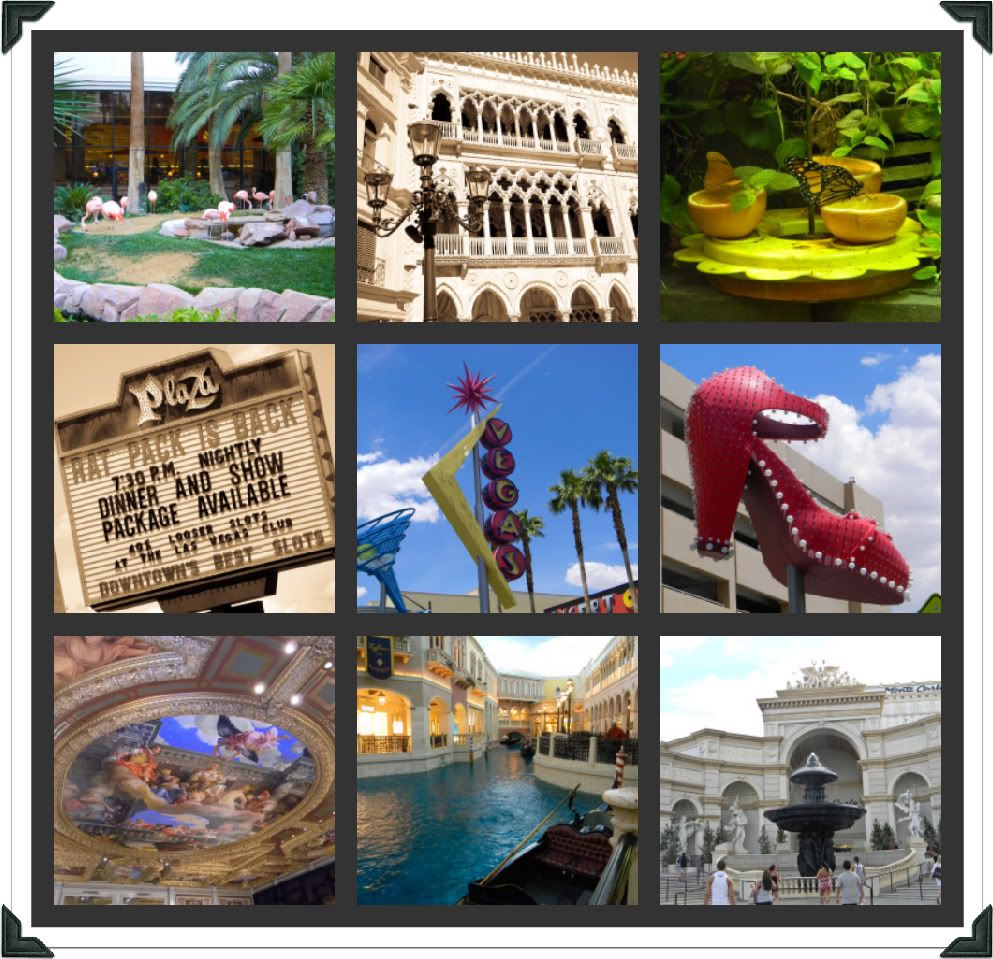 We also saw some celebrities: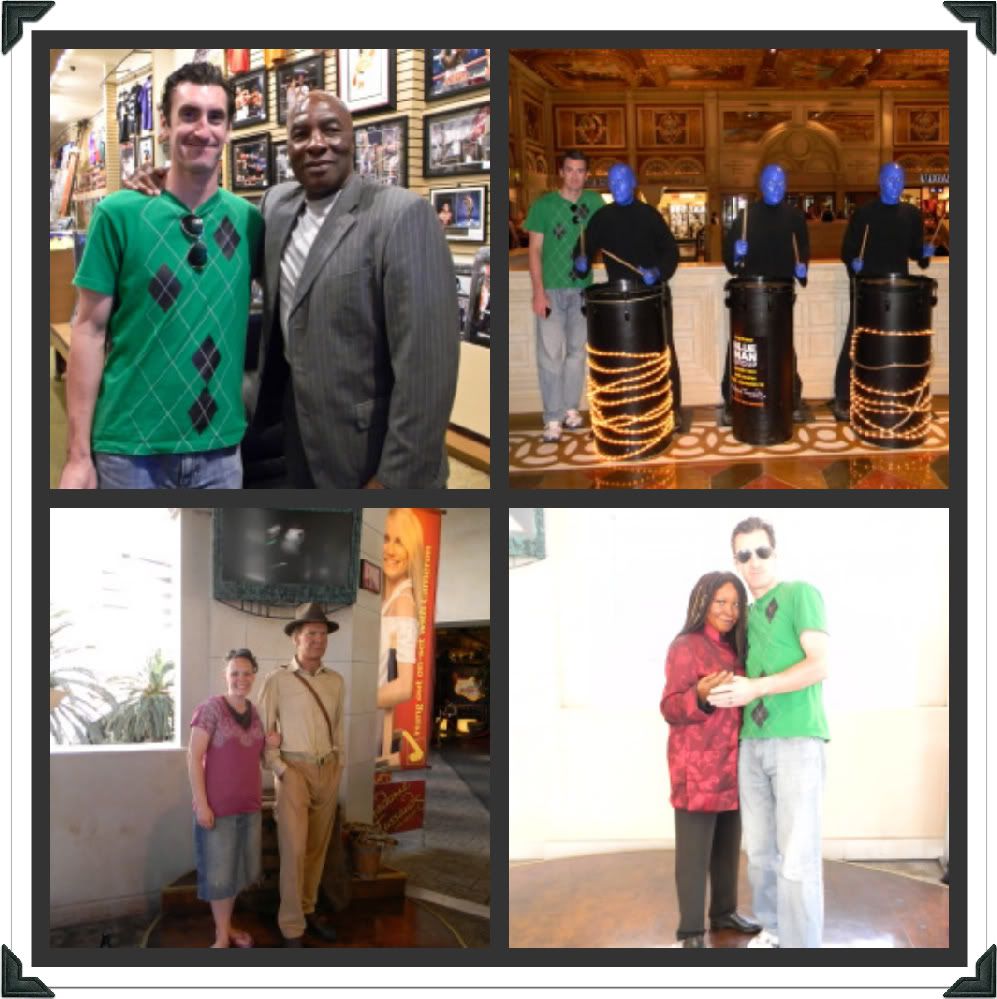 Earnie Shavers - a boxer who was known as the hardest heavyweight hitter ever. He and Hubby hit it off and he even gave us a business card with his personal cell phone number.
A few of these pictures are not real...can you tell which? (Ha ha.)
And a defensive end for the Pittsburgh Steelers, Brett Keisel. We don't have a photo of this but we (Hubby, not me) did talk to him. He's the guy with the crazy beard.
So as you can see, we did a lot in three short days. It's a trip I'm sure we'll make again!